Garage Door Replacement
Back To Our Services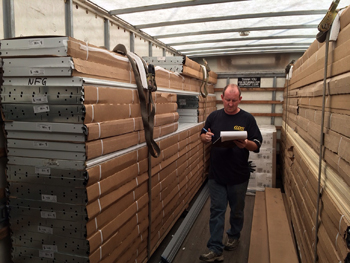 Our company, Garage Door Replacement Fall City, offers a complete range of services related to garage door maintenance and repairs but also proceed to garage door installation. A wide range of garage doors are available from our company here in Fall City; from Craftsman garage doors to steel garage doors, you will no doubt find what you are looking for.
Consistently professional garage door repair work
Over the years, our garage door repair services have always been highly sought after because they are effective, quick and reliable. We work with all types of automatic doors regardless of their make, age or brand. Our repair solutions cover all components from the bottom seal to the opener remote. It is our commitment to assist every customer fully and in the shortest possible time. Rely on our emergency service for issues that cannot wait. Homeowners who cannot care for their overhead doors can take advantage of our scheduled maintenance services which include timely replacement of worn components. When the time for a new system comes, our team will help you with choosing the new unit and install it with precision in the shortest time.
If your interest lies at the moment in how to proceed to a garage door replacement, we'll try to help you as much as possible. The first thing we do is to take the necessary measurements, especially the width of the door from the structural member then we measure for head room to make sure the door will be able to operate properly. The way to actually take out a door depends on the type of door. The technicians working for our company are experienced and can replace any door be it wood garage doors, Aluminium garage doors or steel garage doors.
Some doors will require to be taken out when they are in the up-position and some when they are in the down-position. Doors that have tension springs usually need to be taken out when they are up. The important thing is to ensure there is no tension on the door when it is being taken out. However, it is worthy to remember that once the springs are out, you should be able to hold the weight of the door, either with the help of someone else or by placing clamps just beneath the track of the door on both sides. This might sound dangerous and indeed it is, but here at Garage Door Replacement Fall City, we can take care of all these steps for you since we are equipped for any eventuality with the right tools and expertise.
If you are looking into replacing your garage door because it is old or broken, Garage Door Replacement Fall City can first check the entire structure for you to make sure that the door really needs replacing. Unless you want to replace your door for aesthetic reasons alone, it would be a pity to replace a door that only requires some maintenance or repairs done to it. We at Garage Door Replacement Fall City, we not only can replace your door but also malfunctioning openers, springs or garage door windows.
Whatever your old door was made of, you might want the same kind of material or a different one. Our company offers you with a wide choice in matters of garage doors encompassing wood garage doors, steel garage doors, aluminium garage doors or the reputed brand Craftsman garage doors.
Because it takes professionals to achieve results that do not need revisiting, let Garage Door Replacement Fall City do the job for you. From start to finish, the old door will be taken out and a new secure door put into place including the track replacement, if necessary.