Garage Door Openers
Back To Our Services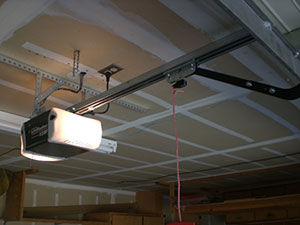 With effective organization and dedicated professional work, our company is a top choice for homeowners looking for garage door repair services. Our team consists of qualified technicians who are well familiar even with the most advanced openers and the most specific door designs. That is why we have the best fix for every system component. Our system for emergency response works faultlessly and enables us to assist customers in the shortest time. All problems are resolved fully on the spot. It is our commitment not simply to replace overhead doors and electric operators, but to assist customers throughout the shopping process with valuable information and advice. For retaining the smooth operation and fine looks of doors in the long term, our company provides a comprehensive maintenance service.
Technical assistance for garage doors
If you are looking to replace your garage door opener, you have come to the right place. We do not deal in horrible off brands or generic garage door openers – no, not here at Garage Door Repair Fall City. Some of the brands we offer are:
Genie
Sears
Chamberlain
Liftmaster
Craftsman
Marantec
As you can see, all of the major garage door opener brands are well represented in our product line-up. We deal with top quality items and not cheap stuff that just ends up breaking after being used a few times. You want a product you can depend on and we give that to you.
After you find the brand of garage door opener you need, you have to decide what garage door opener type you want or need. Believe it or not, there are three different types of garage door openers and they are made for specific purposes:
Screw drive – The screw drive garage door opener is made for garage doors that are in places with extreme temperatures – such as extreme heat or extreme cold.
Chain drive – The chain drive garage door opener is what you would use if you have an incredibly heavy garage door.
Belt drive – The belt drive garage door opener is very quiet and is suitable for those garages that have bedrooms or apartments over them.
There is a lot to think about when it comes to replacing a garage door opener. Honestly though, you really do not have to worry. That is what we here at Garage Door Repair Fall City are here for. We can help you decide what garage door opener would work best for your needs.
So, when you are ready to get a new garage door opener, or if you need any garage door repairs done, please give us a call and we will be right out to help you.